Parrotts!
You are looking at a very special Civil War Era Replica Parrott Cannon Barrel machined of solid brass. This Brooks' Golden Gun measures 16″ OAL, breech and belt are a full 2 1/4″, trunnions are 3/4″ diameter.
Designed to meet and exceed industry safety standards as a black powder salute cannon. MADE TO SPEAK! It is a great black powder signal cannon.
Express your talents and save money: ready for you to mount on your carriage. This is an outstanding value and is of excellent quality. MADE IN USA. As always, your satisfaction is guaranteed.
Place your Order! Item #PB69……$475.00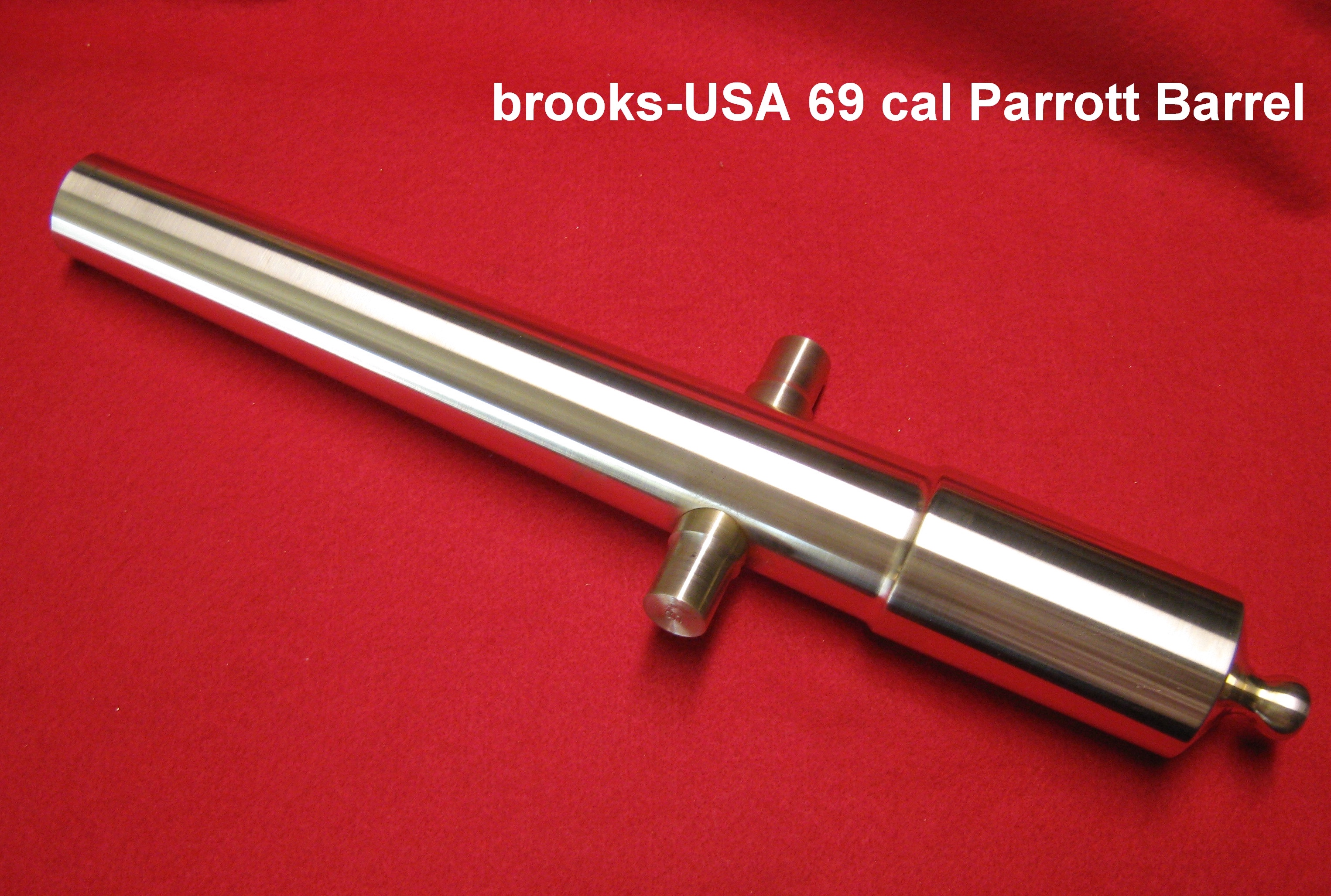 Also available in 50 cal …Nice long bore,,,,She will speak! Machined of 1 1/2″ solid brass rod, 11 1/2″ OAL, 1/2″ trunnions. Ready to mount to your carriage , or ask about our utility bases.
Order Item #PB50……$229.00