"The Juice"
introducing Another Brooks golden gun black powder MORTAR / signal cannon
The Juice is an awesome Coehorn style mortar………Massive and beautiful, 11″ long, machined from 4 1/2″ diameter solid brass rod.
This is an outstanding, famous black powder signal / target barrel.
This barrel will be shipped to you in a wooden crate.
Available Now!
Order #TJM11………$900.00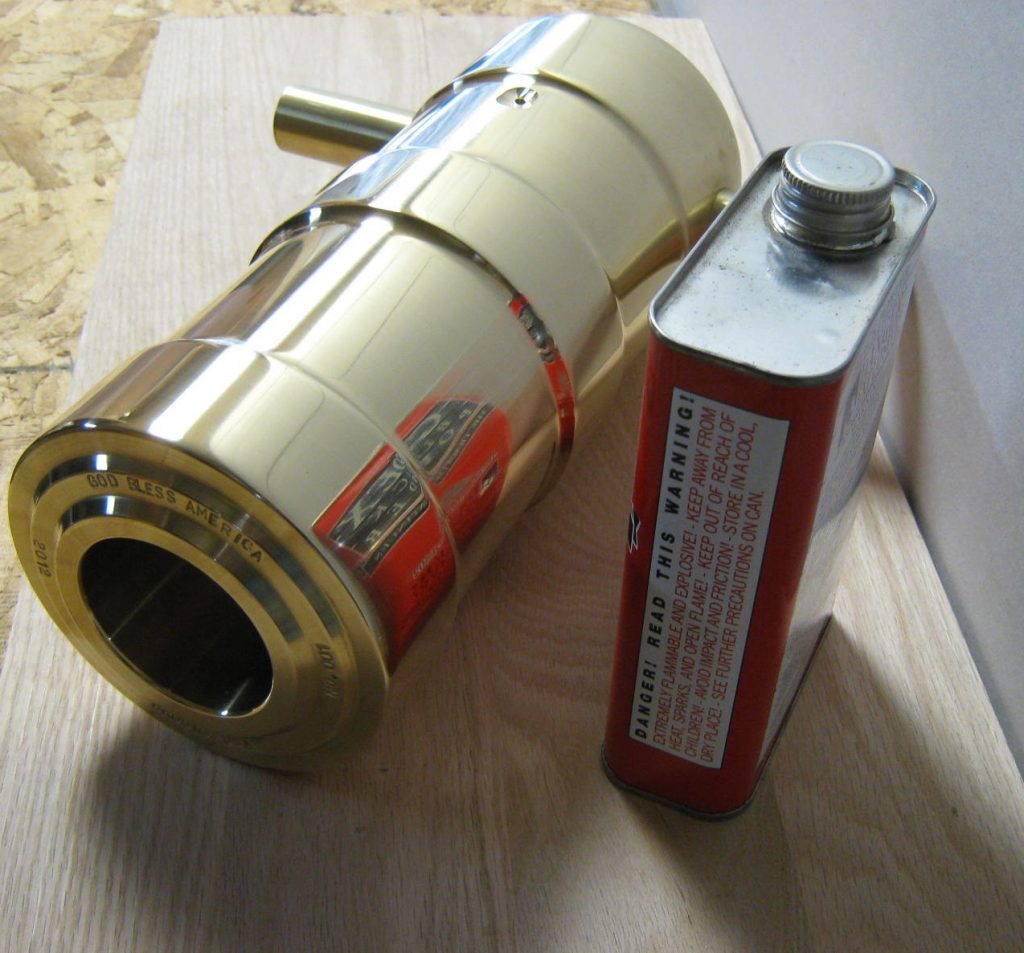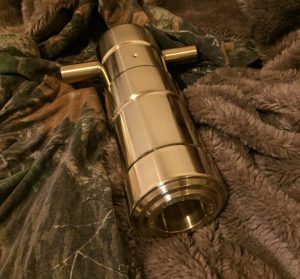 GolfBall!
GB Coehorn Mortar Black Powder Cannon Barrel. OUTSTANDING!! Made from top quality extruded brass rod. OAL approx. 10″; breech is a full 3 1/2″ diameter; comes with 15/16″ trunnions. Ready for you to mount on your skid, or let us know if you would like us to build one.
Barrel in stock and ready to ship. Order Item #0508……$475.00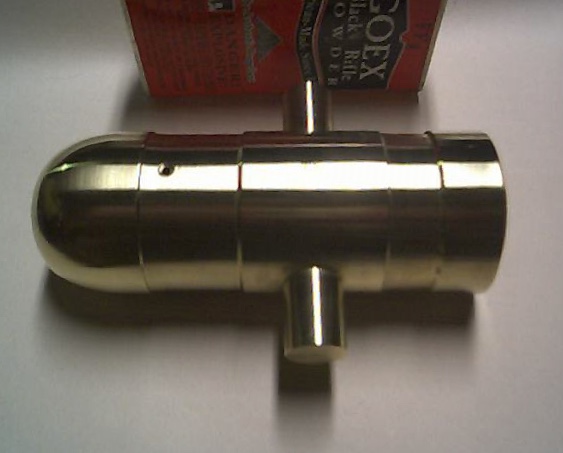 SuperX
Our SuperX Dictator/Siege Mortar, precision turned from 2 3/4″ stock with 1″ bore, barrel is approximately 7 3/4″ long. Trunnions are 15/16″ diameter. This solid brass beauty will speak!
In stock, ready to ship!
Build your own skid or order one from us. This offer for barrel only. Let us know if you would like for us to build you a skid.
Order Item #0535 $225.00