SPECIAL OFFER
1841 6 pounder black powder cannon barrel replica
by BROOKS
#001 , #002 SOLD
#001 and #002 found good homes! We like this cannon and are in the process of building another ! let us know if you would like to reserve this prized #003
This 1/4" scale replica, 1841 6 pounder barrel, beautifully machined from solid brass, boasts a full 3″ diameter at its breech, an impressive 18″ OAL. The 1" bore is reamed to 1.032, allowing for proper windage with 1″ balls that are readily available and inexpensive to purchase. Fuse hole is drilled to .140 to accommodate commonly available 1/8″ visco safety fuse.
Barrel is mounted on an attractive and sturdy, custom oak carriage, sporting solid brass hardware. Approximate cannon specs: 24″ OAL, 14″ wide, 45 pounds.
1841-6 PDR BROOKS #003 Black Powder Cannon Barrel
complete with carriage as shown ……………..1,800.00
Feel free to contact us at jsb@brooks-USA.com with any questions
Click here to purchase. Various payment options are available.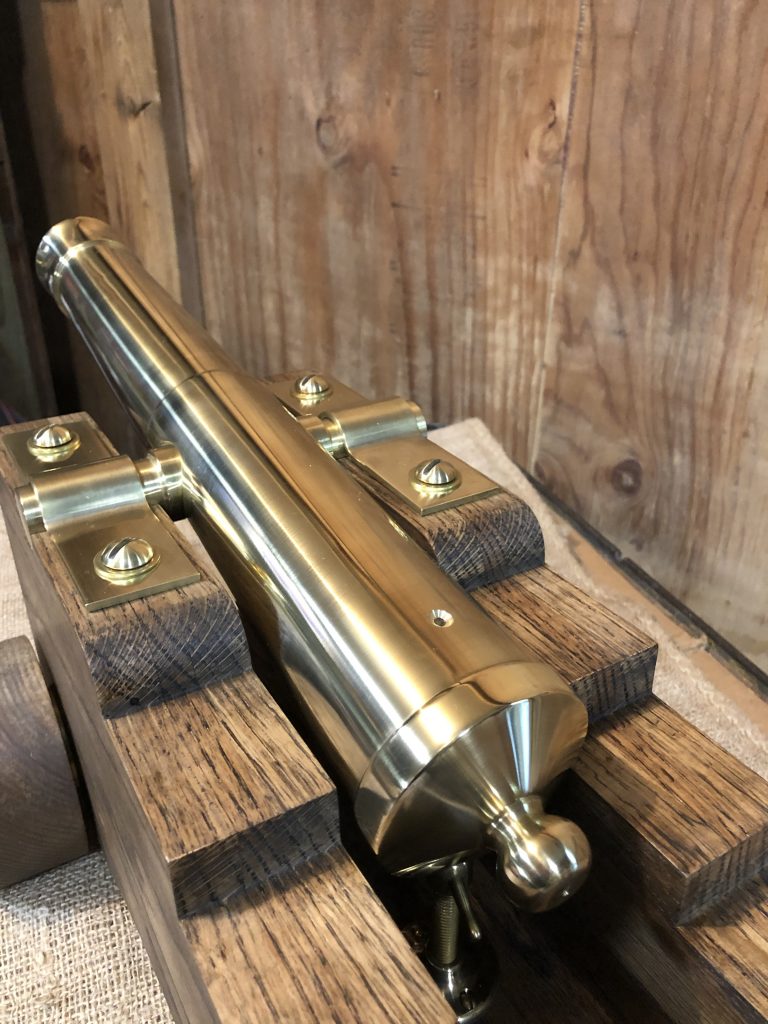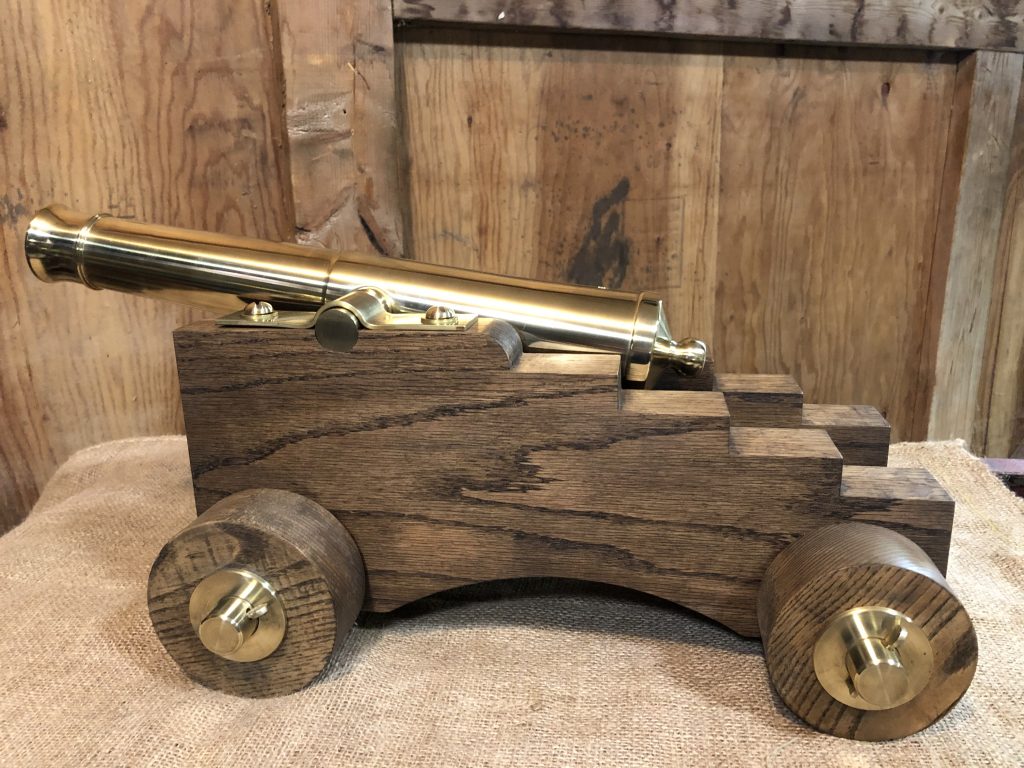 Historical notation says that, although of conventional design of the times, the 1841 6 PDR designed by the US Army Ordnance Department, offered the upgrade from previous iron barrels by presenting an all brass, smooth bore barrel. This barrel was utilized during the Mexican-American War (1845-1848) and continued being produced by both the North and South during the Civil War (1861-1865).
All Brooks-USA products are proudly made in America
Professional Quality BROOKS Brass Striking Tools and Black Powder Cannon Barrel Replicas