Testimonials and Customer Comments
Customers of our SOLID BRASS STRIKING TOOLS
(Hammers and Drift Punches; Tool Sets)
–I received my brass hammers yesterday, and I can't wait to hit something! They're beautifully machined and best of all, made in the U.S.A. …personal service is what makes one business stand out from all the others. I'll be ordering more in the near future. Mike B., OH
–Hey, tools safely received, unpacked and put in my toolbox, looking great . I'm well happy. Jeez though, that big hammer has some weight to it…Thanks so much, can't wait to put some use into them–kind of don't want to hit them though, ha ha…. Tom W., U.K.
–Rebuilding a 4 cylinder industrial engine…used the punch on the keeper plate. I found your site watching South Main Auto Repair YouTube videos. Bob D., WI
–These kinds of interactions are a big part of the reason why I chose Brooks over other companies. I've cost myself so much time and money over the years by mushrooming, marring, and breaking things with traditional hammers that it's a no-brainer to invest in every size of hammer you produce. I'm a firm believer that there's a hammer for every job, and a job for every hammer. Aaron M., PA
–You certainly have my attention when you mention new products on the horizon, and I'll most likely be a buyer because I love your products…Aaron M., PA
–Just saw your brass tools used for the first time by Eric on South Main Auto. I wanted to say they are amazing! I appreciate the fine craftsmanship that went into these. Jim S., US
–I am very appreciative of the personal service. Not often I spoil myself, but I see these being used for more than my lifetime. Also my buddies will be jealous, so that's always a win in the shop!
–I saw the hammer set you sent Eric and loved it and decided after seeing the reasonable prices and made in US, I thought it was time to start building my collection of these beautiful tools. Zachary Z. , PA
Here are some typical feedback comments from our customers: perfect, shipped fast… So good doing business with you.. Awesome… Super high quality, fast ship…FANTASTIC!!! JEEZ…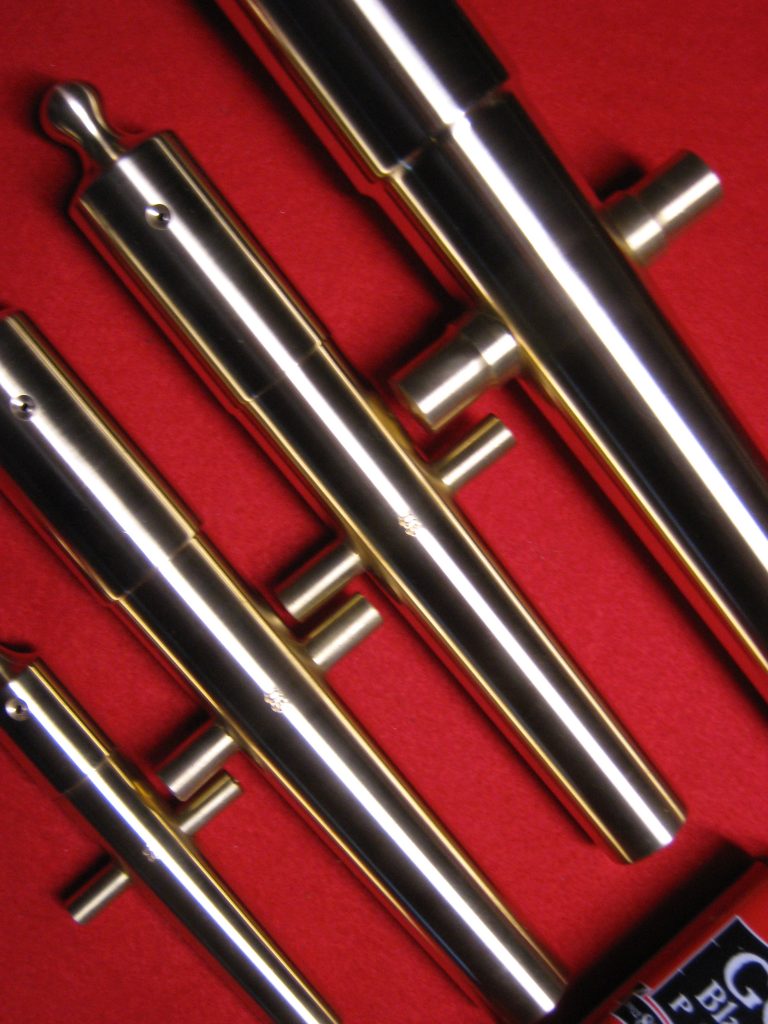 Black Powder Cannon Customer Comments:
–The cannon arrived last night and it is absolutely stunning! I knew it would be beautiful, but until it's in your hands it's difficult to imagine! Brian L., USAF
–Got my order this day. It was a lot more barrel than I expected. The photos on your website do not do it justice. Beautifully proportioned and the finish is perfect. The packing job would have protected it from a 50 ft fall…..Joe S., NY
–I'm more than happy. The barrel shape is perfect ! You absolutely nailed it. Bill C., FL
–I'm happy coming back to BROOKS, especially given the hearty endorsements from all. (at Graybeard Outdoors, Go2GBO.com)
–Very happy with the 1/3 scale Napoleon you made for me…very good work. William G., VA
–Thank you for hours of FUN, having HOURS of FUN…Ron A., NY
–Hey guys, I just want to say the cannon is INCREDIBLE! ! ! Thank you so much. It really is some fine art. It is going to make the 4th something special….Kristen H, CN
–I just received the cannon–OUTSTANDING ! The workmanship, the finish and quality…
–WOW, it is awesome ! Seeing the examples online is nothing compared to the actual product. I can't wait… Fred S., VA
–The cannon just arrived and it is spectacular ! What great craftsmanship ! I love it ! Thank you so much again !
–You do amazing work and make memories that will last a lifetime. David P., CA
Our design customers are happy too…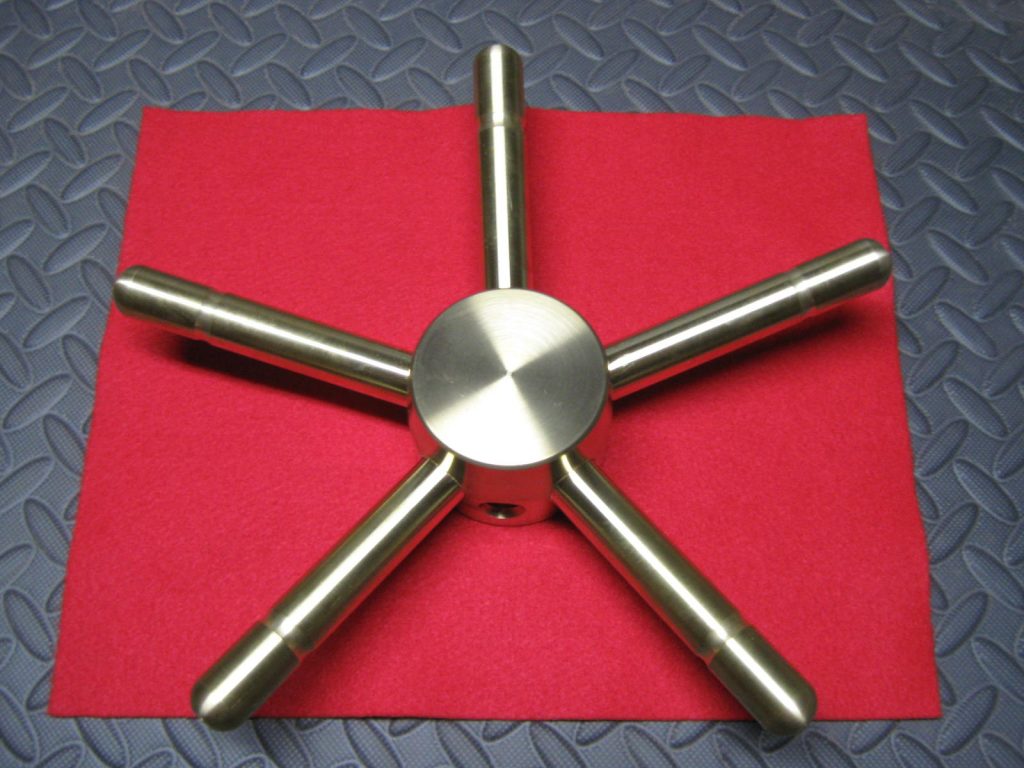 –I haven't installed them yet, but they look fantastic. Client is impressed too. Wes S., CA
–…some professional photos taken from our building renovation, featuring the beautiful 5 spoke handles that you made for the antique bank vaults….Annemarie K., Australia
–I love your products, so I know exactly where I'll be going for my safe handle….. Aaron M, PA
–…your sense of business and service to customers….rare today at the standard you deliver, and certainly most respected and appreciated…Robert P., SC